Outdoor Activities at Hotel Romazzino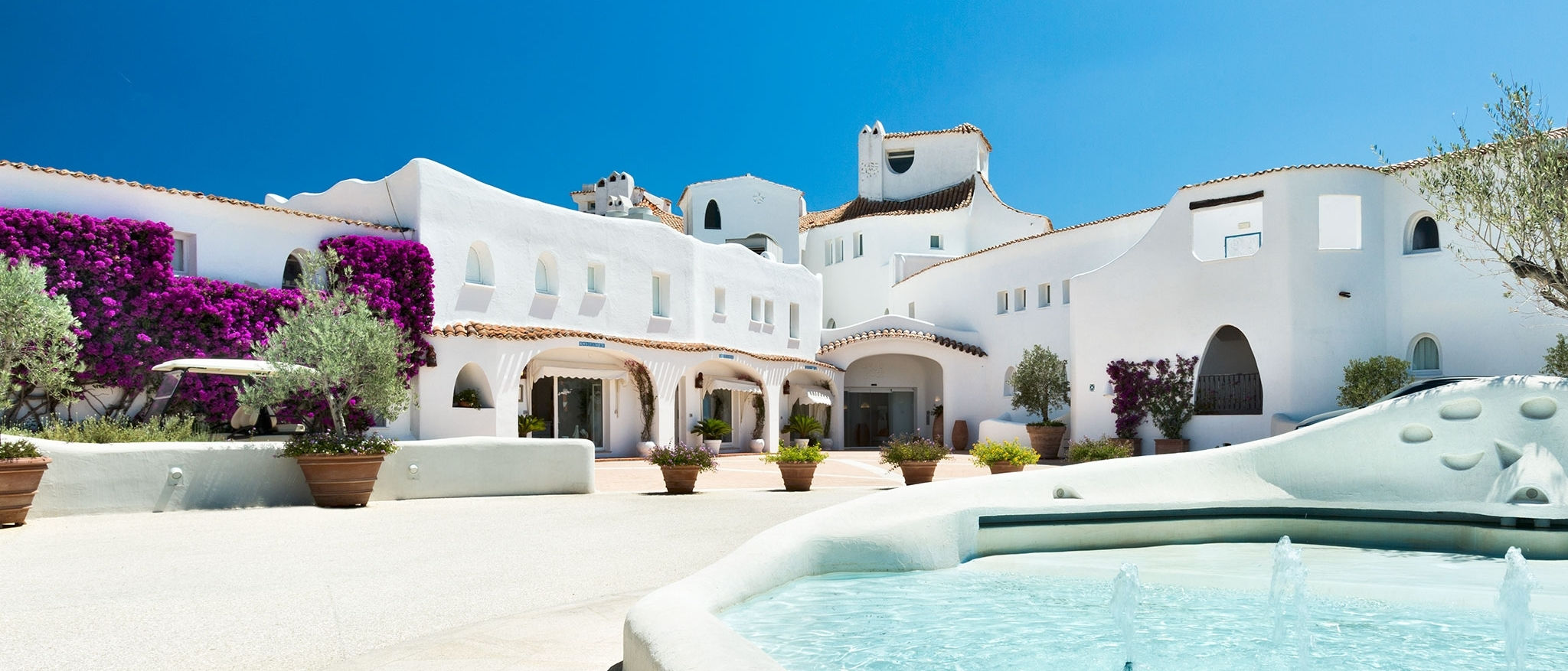 | | | | | |
| --- | --- | --- | --- | --- |
| Golf | | Tennis | | Horse Riding |
| | | | | |
| | | | | |
| | | | | |
| | | | | |
| | | | | |
| | | | | |
| Fishing | | Water Sports | | Other sports facilities |
| | | | | |
| | | | | |
________________________________________________________________________________________________________________________

Located in a fantastic setting, Pevero Golf Club offers unique sensations. Thanks to the beauty of the natural environment, the breathtaking view and the technical characteristics of the course, you can experience something incomparable in one of the in the world best courses (ranked amongst the top 50 in the world by Golf Magazine).Private lessons are also available for guests to book.
Cervo Tennis Club, Porto Cervo -Tel:(39)(0789) 931612 Fax.(39)(0789) 94013

In our structures guests will have the opportunity to practice one of the noblest sports. At the Cervo Tennis Club there are five flood-lit tennis courts with synthetic grass, only a stone's throw from the famous Piazzetta of Porto Cervo. All our hotels also have tennis courts for guests to enjoy the service without making the move.

Enjoy our beautiful land by having a horse ride. Guests can choose between individual or group excursions, appreciating the landscape and views from the beaches and coastal areas, or savoring the taste of the wild and intense scents of the Mediterranean.

The clear waters of Costa Smeralda are a stimulating challenge for those passionate about fishing. The great variety of fishes makes our sea the ideal setting to fish as there are many different activities to choose from. There are guided tours for beginners, reef fishing for those who want to relax and sportive fishing for the experts.

Technical fishing:

•Trolling with live bait "inshore" (squid, sardine) to catch dentici, kingfish, tuna, swordfish;
•Trolling "offshore" with lures to catch tuna, albacore,swordfish , dorado, etc..;
•Pesca a drifthing to catch big tuna;
•Deep drop fishing to catch big seabass;
•Vertical jigging to catch dentici, kingfish, seabass etc..;
•Trips 40 miles far from the coast are available to do whale and dolphin watching.
The trips are made half day from 08.00 to 12.00 or from 14.00 to 18.00, or after 20.00 for night fishing to squid.

For those who enjoy physical activities but also want to have fun; guests have the opportunity to experience the thrill of water sports. Set amongst the beautiful scenery and crystal clear waters of Costa Smeralda the following activities are available:

•Water-skiing
•Jet skiing
•Diving
•Windsurfing

Guests at the Hotel Romazzino can choose among two fitness centres with state-of-the-art equipment, the outodoor one is complemented by stunning views of the Mediterranean Sea and the hotel pool.


In addition, the hotel offers as many activities to children as well and allows them to experiment the resort all around. Explore more